Getting Started Guide
What do we need to get started? What should you be gathering together? How does the web design process work? Check out these 4 steps!
1) What We Need to Get Started
Down Payment — 50% down payment required to get started. Optional: pay in full. Checks, credit cards and PayPal are accepted.
Signed Agreement — Review, sign and return our simple 1-page Agreement.
Domain Ideas — What .com domain name would you like? Any ideas? Come up with a few (and so will we) and we'll check their availability. Once you choose a domain name, you should intend to keep it (don't change your mind). We will take care of registering the domain name for you.
Down Payment — 50% down payment required to get started. Optional: pay in full. Checks, credit cards and PayPal are accepted.
Signed Agreement — Review, sign and return our simple 1-page Agreement.
Domain Login — We need access to your domain name so we can work with it. If you'd like, we can transfer it to our server for safe keeping. Possible companies that have your domain name are GoDaddy, NameCheap and Network Solutions.
Hosting or WordPress Login — What is the login to your current website? We need this to redesign and update it. Possible companies that host your website are Hostinger.
2) Design Ideas & Content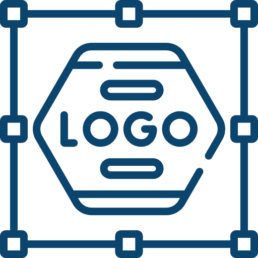 Logo
Send us your logo in one of the following formats: EPS, PDF, PNG, high-res JPG
Don't have a logo? No worries, we can help! Our specialists will design a custom, professional logo for you.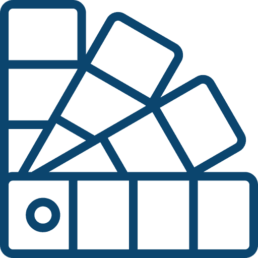 Colour Scheme
What colors would you like on your website? The colors from your logo are an excellent place to start. Colors should be carefully chosen to convey the intended feeling and mood of the website. Should your site be eco-friendly? Bold and exciting? Calming and relaxing?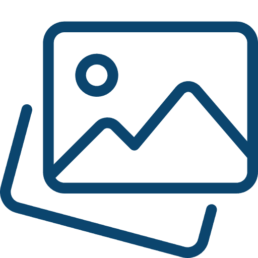 Photos
Send us your best HD photos for your website. The bigger the size, the better. Methods of digital transportation: Dropbox, Google Drive, OneDrive, Email, Text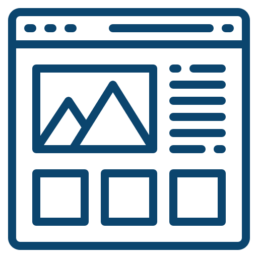 Design
Are there any websites out there you particularly like? Whether they are in the same industry as you or not, this is very helpful information! Give us an idea of what you'd like to see on your website.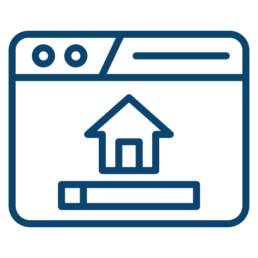 Page
What pages do you want on your website? Ideas: Home, About Us, Services, Products, Testimonials, Photo Gallery, Contact.
You can have whatever pages you want. This is your website!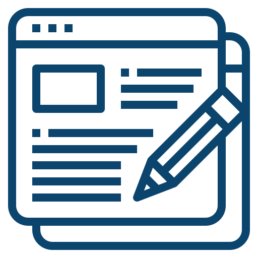 Content
Most importantly, send us the content that goes on each page. For the About Us page, send a few paragraphs and photos to explain your company's background and story. For the Contact page, what are your current contact details? For the Gallery, we need photos to put there.
3) We Design Your Website Mockup
Once you have given us everything we need to get started, we commence building your website!
Yes, you can view our progress. We will give you a special link to view the work-in-progress.
It typically takes us 1-2 weeks to prepare a mockup. Yes, we are quick!
Once we're ready to show you our work, we notify you and send a link to the mockup.
At that point, most people love what they initially see; we are professional designers, after all. Keep in mind, though, that what you see is just a mockup. It's not a finished product. That means if you don't like something, that's totally fine! You have total freedom to request any changes you want. Don't like the colors? The layout? Certain pieces of text? Make a list of the changes you'd like, and we'll keep working on the site.
It's recommended you check out the site on your desktop computer. This is how we design the website at first (not for viewing on a mobile device). If you check the mobile site, you may see some funky design rendering.
Many clients have found it easy to write the list of changes in either an email or a Word Document. Try to organize the changes by page.
Don't be afraid to speak up. You won't hurt our feelings. This is your website, and you should take pride in the finished product.
After a few rounds of revision, the site be ready to finalize and launch. On to Step 4!
4) Final Edits & Launching!
Now that we've gone through a few rounds of revision, the website should be to your liking.
At this point, we do a number of things to the site to "launch" it:

Make it mobile-friendly by optimizing it for tablets and smartphones.
Go through every page and scrutinize every element of the design and content.
Publish the website to your chosen domain name
Harden the website against hackers using a number of security strategies
Submit the site to search engines, particularly Google
Install analytics tracking
Install uptime monitoring
Configure regular website backups

Note that many of the above steps aren't visible on the frontend of the website. These are things we need to do to the backend of the site.
If you haven't already paid up, the 50% final balance is due upon launch of the site.
If the Website Care Service isn't already being billed, that will start the 1st of next month. Send us your credit card information if you'd like to pay that way.
We will kindly ask for an honest testimonial on your experience at Zrinex Design Studio. We commonly ask for a review on our Google listing, but we also welcome reviews on Facebook or LinkedIn.
We may include your website in our Digital Portfolio.
Now that the website is designed, developed and launched, what's next? This is important! Read our Going Live Guide to ensure you get the most out of your new website.
Contact Now